SunMax food processing machines
"SunMax" is the brand name of the food processing machines manufactured by us (Sun Plant Industry Co.,Ltd.).
SunMax products are used at food processing plants in Japan and around the world, and SunMax has earned praise as a top food processing machine brand.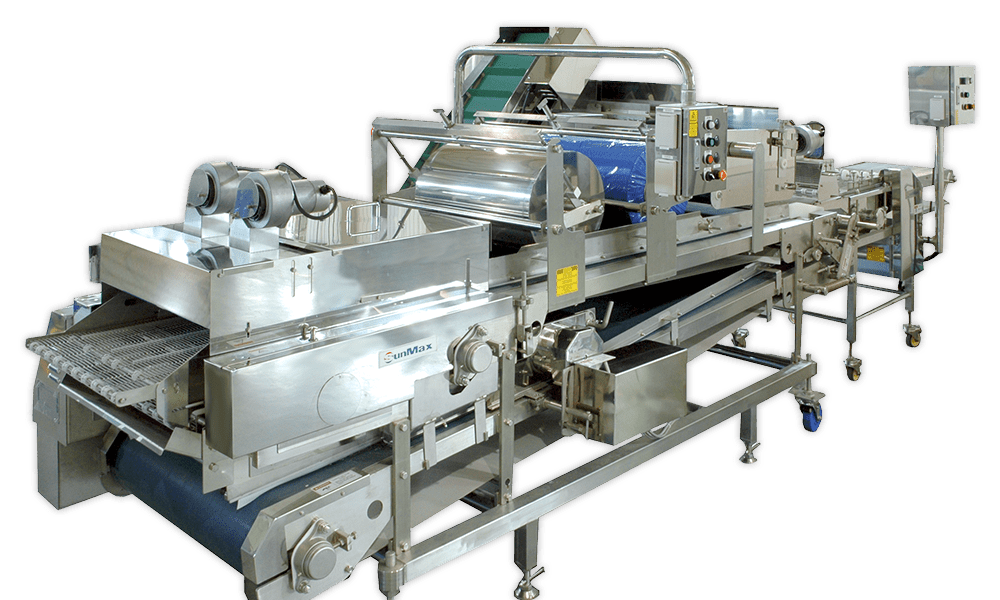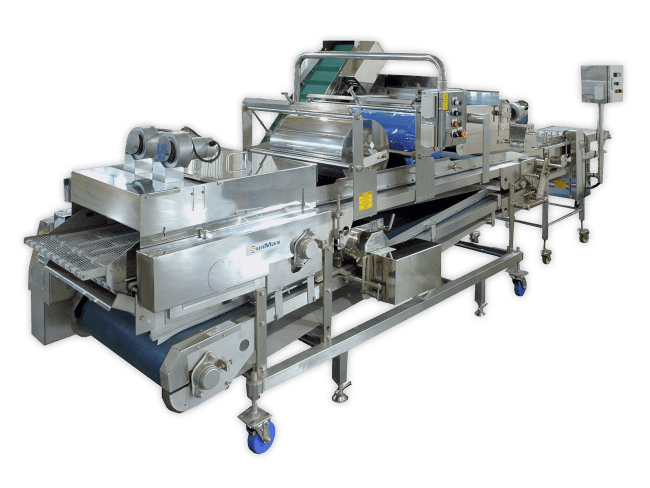 Feature.01

Customer-focused design and development

We ascertain the nature of customers' operations so that we can supply products that are customized to meet their needs. Our build-to-order approach to machine fabrication means that it takes a little time to fulfill orders, but we're able to commit to supply machines that will contribute to customers' businesses. We pride ourselves on harnessing sure technical capabilities and passion to deliver food processing machines that customers can use safely and with peace of mind.

SunMax doesn't supply standardized products as-is; instead, we provide solutions that have been designed and developed to suit the food products customers wish to produce and the plants where the machines will be deployed. We take a creative approach to the fabrication process and space so that each machine can be delivered on time, regardless of its size.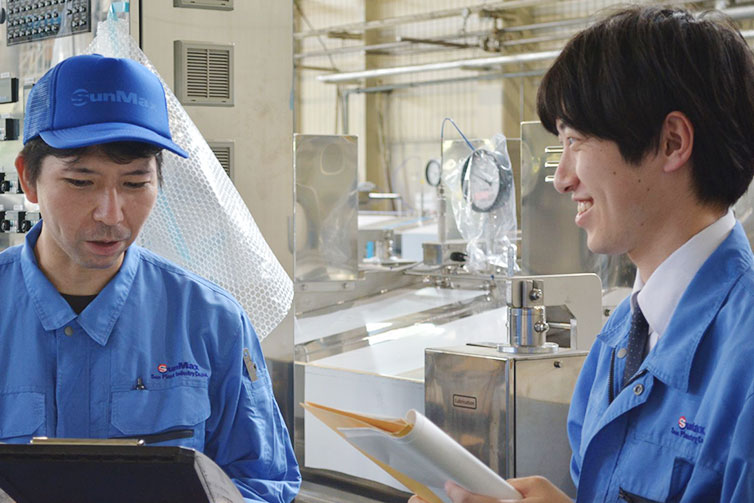 Food processing machines we offer
Forming machines
Battering machines
Flouring machines
Breaders
Auto fryers
Auto steamers
Continuous ovens
Double-sided grills
Grill markers
Food conveyor systems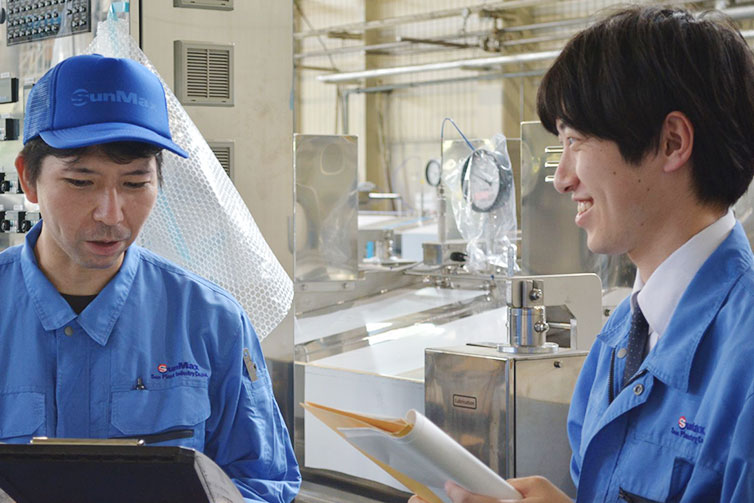 Feature.02

Sales representatives with a high level of technical expertise
Like our engineers, our sales representatives are well versed in our products' characteristics and specifications. It's only once they understand our products' characteristics that sales representatives can propose them to customers, and they're happy to work with customers to develop detailed improvement proposals. After delivery, sales representatives can also deal with simple issues right there at the customer's site.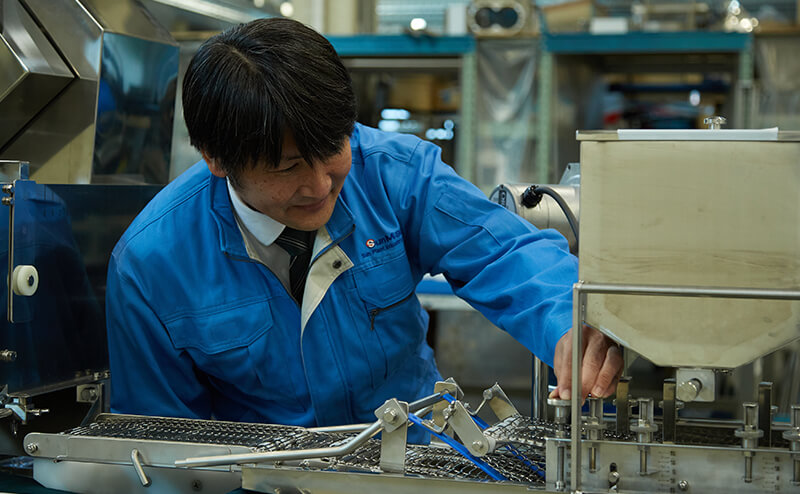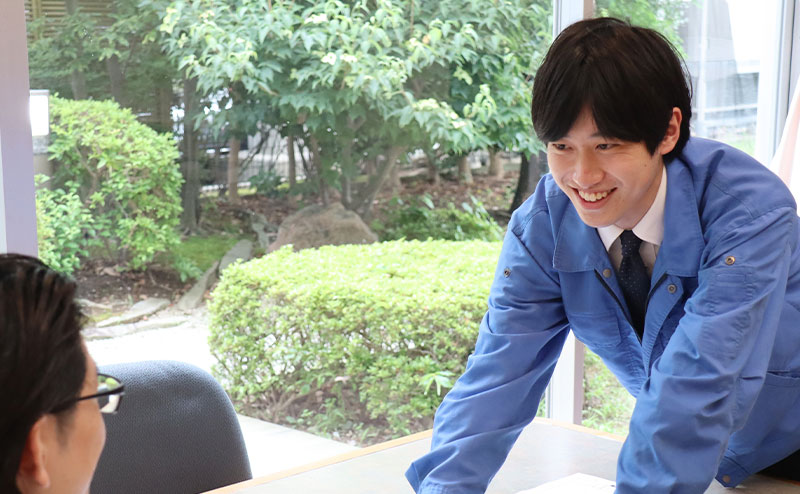 Feature.03

The Lab and Testing Room and product deployment: Helping assure customers' peace of mind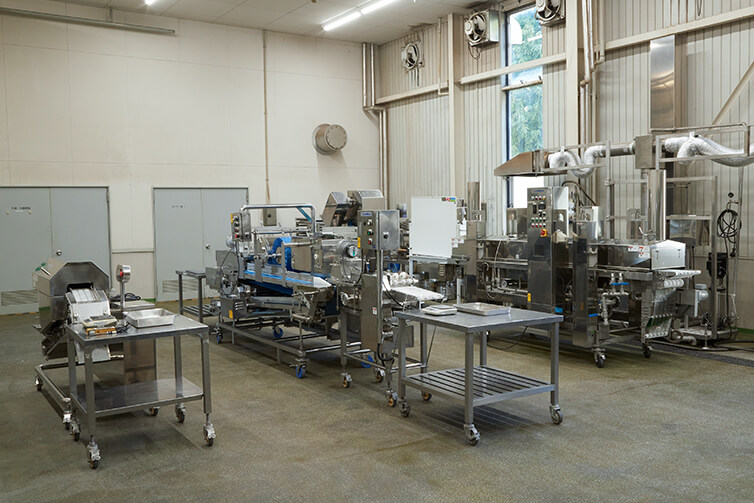 At our company, it is possible for customers to actually see and check machines prior to delivery. We believe that it is a very important process for customers in order to prevent issues after installation. This approach ensures customers can deploy our products with peace of mind.
Feature.04

After-sales support for ongoing peace of mind
Our sales and plant staff work together to quickly respond to and rectify problems with machines after delivery.
Our after-sales support regime is designed to ensure customers can continue to use our machines with peace of mind.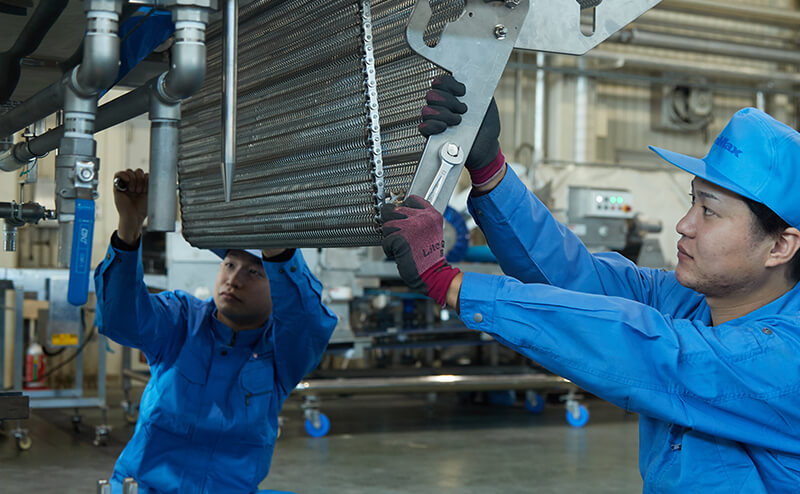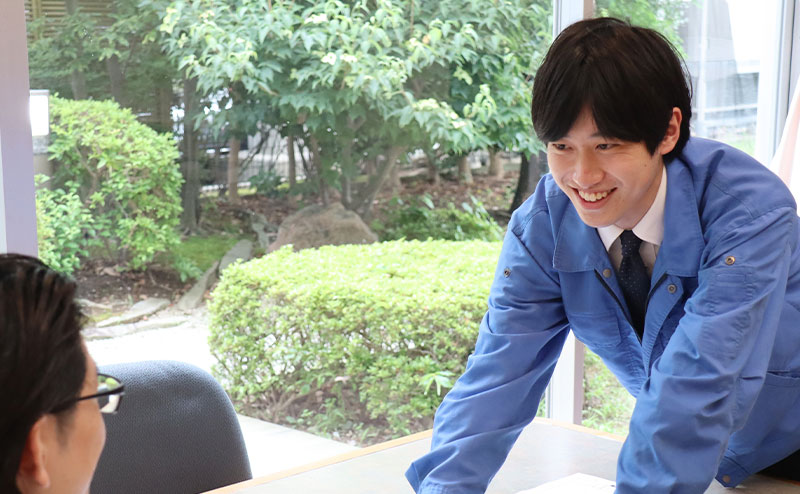 Feature.05

Exporting products
We have distributors in China, Taiwan, and Thailand. We also welcome the business of local plants and companies.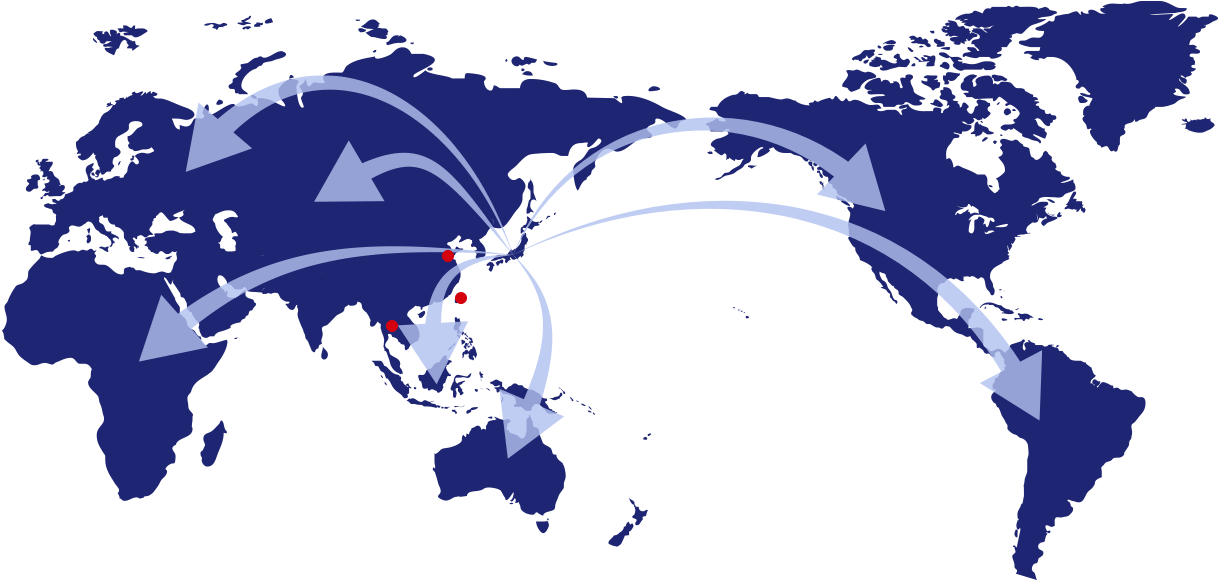 Countries where we have delivered products
China
Taiwan
Hong Kong
South Korea
Thailand
Vietnam
Malaysia
Indonesia
Mexico
UK
Spain…and many others