Series
SM-CBR-1U Squeezing Breader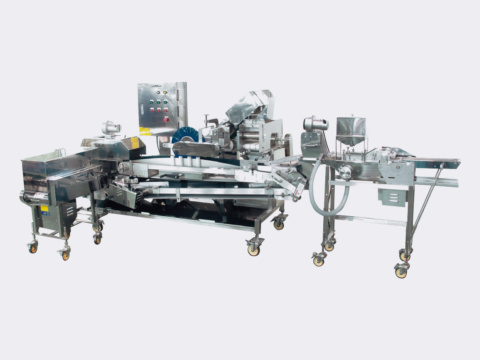 This single-row breader is ideal for small-lot, multi-item production.
It can accommodate both dry breading and coarse raw breading.
The belt conveyor minimizes disturbance of the breading.
Thanks to a special belt that narrows horizontally, the machine can neatly bread products with a variety of shapes, for example deep-fried shrimp and pork cutlet.
The conveyor belt can be removed and reattached without using tools.
SM-BBC-1000N Cycle Breader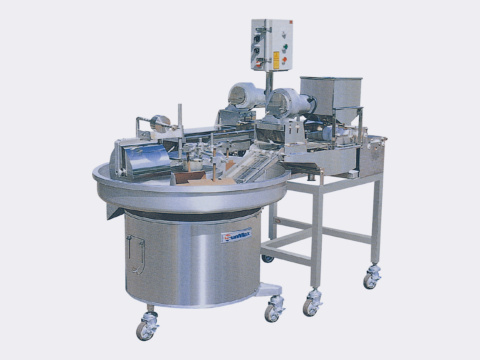 This single-row breader facilitates manufacturing of food products with a space-saving design.
It can accommodate both dry breading and raw breading.
Its compact design facilitates efficient production in a small amount of space.
All work tasks, from loading food products to removing them after breading, can be accomplished by a single worker.
The machine features a simple structure and can be easily disassembled and cleaned.
SM-BRW600-EXS Excellent Breader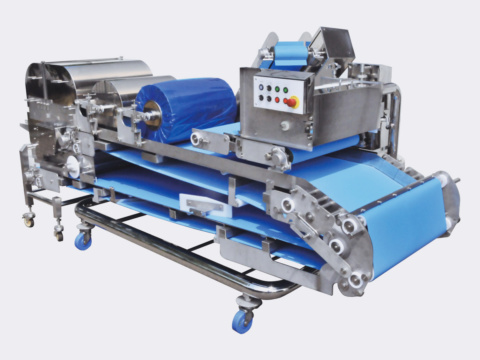 The SM-BRW600-EXS is a multi-row breader suitable for mass-producing high-quality products.
It can accommodate both coarse raw breading and dry breading.
The machine neatly applies both raw breading, which has high moisture content, and kendachi-style breading.
It provides simple, fine-grained adjustability so that it can accommodate a variety of breadings and products.
It incorporates two large pressure rollers to press down firmly on the breading. (You can choose from two roller types–stainless steel and sponge–depending on the food product being breaded.)
The machine features a simple structure that reduces cleaning times.
All conveyors use belts to minimize disturbance of the breading.
SM-BRW600-CDS Compact Breader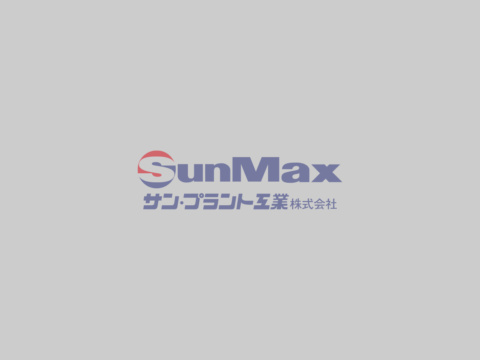 The SM-BRW600-CDS is a multi-row dry breader.
It can accommodate dry and fine breading.
A special pressing structure designed specifically for use with dry breading ensures excellent quality by applying firm, uniform pressure.
SM-BF-120 Breadcrumb Feeder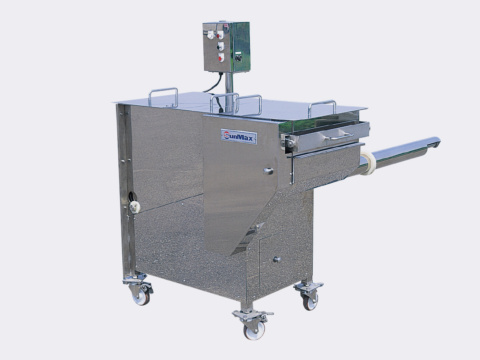 The SM-BF-120 automatically supplies breading to breaders.
It detects the amount of breading remaining in the breader using a non-contact sensor and automatically supplies additional breading as necessary.
It provides a stable supply without disturbing the breading.