Series
SM-STM600-10M Auto Steamer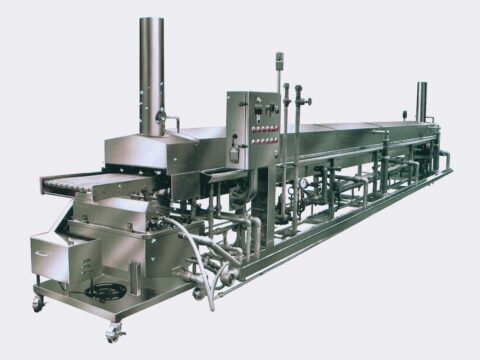 The SM-STM600-10M is a continuous steamer.
The machine delivers substantial energy savings by lowering the pressure of the primary-side steam to the optimal level and then gradually feeding it into the cooking chamber.
Since the steam temperature is proportionally controlled, there is almost no temperature error or variation, resulting in improved product yield.
A design that includes front and rear ducts and side water seals prevents leakage of steam.
The machine also offers excellent cleanability for the interior surfaces of the cooking chamber and the conveyor frame since the hood can be raised.